EUAM initiative sees Poltava stakeholders explore multi-agency approach to tackling domestic violence
May 25, 2018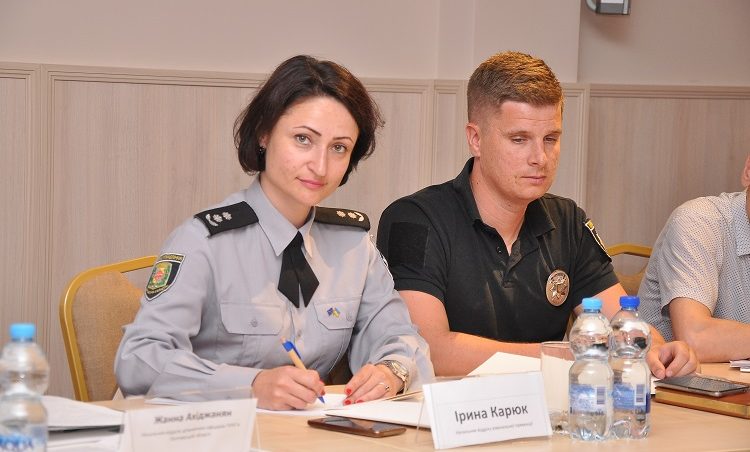 At a roundtable in Poltava on 24 May dedicated to the topic of preventing and combating domestic violence, the EU Advisory Mission Ukraine emphasised the importance of cooperation between different law enforcement agencies and civil society.
"Fighting domestic violence is not a task which can be accomplished by working alone," said Bernd Reimann, EUAM Senior Adviser on General Policing at the opening of the roundtable. "Tens of thousands of Ukrainians suffer in silence behind closed doors as a result of domestic violence and if this problem is to be seriously addressed, then it requires a common strategy bringing together all the relevant stakeholders. This is not just true of the Poltava region, but of every region in Ukraine. Let this region be a trailblazer for the others".
The aim of the roundtable was to start the process of drawing up a multi-agency strategy to combat domestic violence in the Poltava region. To this end, the roundtable brought together police officers, prosecutors, human rights defenders, representatives of the local authorities, non-governmental experts and activists from the central and regional level jointly with EUAM experts.
Presentations were given on European and international best practices in methods to encourage multi-agency cooperation within the framework of a common strategy. There was an emphasis on practical examples of successful efforts to combat domestic violence and protect its victims that could be applied to the Poltava region.
The attendees of the roundtable were divided into working groups during the day and asked to come forward with concrete ideas on how to strengthen provisions for fighting domestic violence. It is hoped that the ideas raised in the roundtable will be taken forward and eventually lead to concrete measures that tackle the serious, but all too often sidelined issue of domestic violence.