EUAM greets students who provided PGO with recipe on how to overcome corruption
January 29, 2019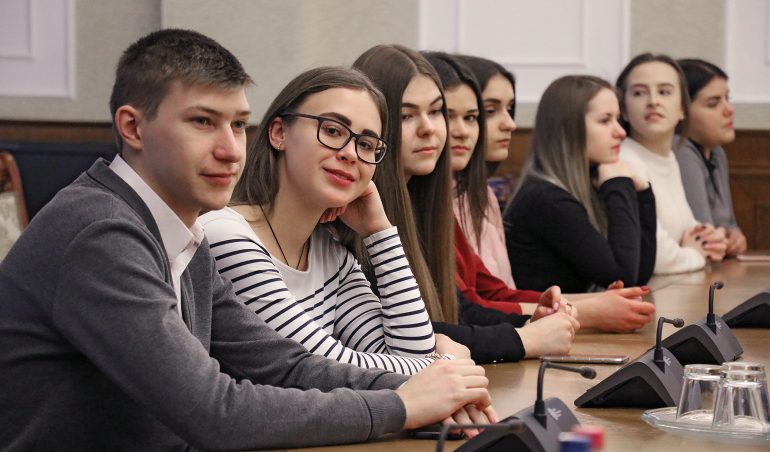 On 29 January, the European Union Advisory Mission (EUAM) hosted a delegation of students at the mission's HQ in Kyiv, and they gave their perspective on one of the most acute questions for Ukraine: how to overcome the country's corruption problem. EUAM was represented on a jury that selected 31 winners of the Prosecution Service's national competition, which asked candidates to elaborate on 10 steps necessary for the elimination of internal and external corruption in the prosecution system.
Over 1,000 Ukrainian students took part in the competition but only 10 entries made the final. Among the successful entries were thematic videos, poems, and even '10 commandments for prosecutors'. All of the participants study law in various universities across Ukraine.
"We are observing today a good example of corruption prevention through communication between state authorities and the most active part of society, students," said EUAM Deputy Head of Mission, Fredrik Wesslau, at Tuesday's awards ceremony at the Prosecutor General's Office. "Protection of whistle-blowers, building integrity, increasing public trust, cooperation with civil society are only a few of many ideas you suggested as a road map for tackling corruption."
The awards ceremony was also attended by the Prosecutor General, Yurii Lutsenko and the Deputy Minister of Education and Science, Yurii Rashkevych. These organisations jointly launched the competition  two years ago.