EUAM extends cooperation with State Bureau of Investigation by signing Memorandum of Understanding
October 31, 2019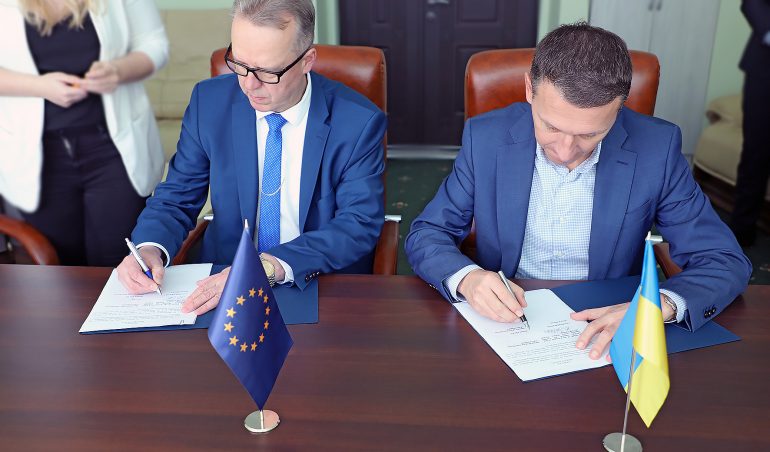 On October 29, the EU Advisory Mission (EUAM) and the State Bureau of Investigations (SBI) signed a Memorandum of Understanding.  The document will enhance cooperation  and facilitate upcoming SBI competitive selection interviews of candidates for the middle management positions in the agency.
The document will allow EUAM experts to observe periodically the work of SBI selection commission. Previously, EUAM monitored only the selection of the SBI personnel administered by the two internal Selection Commissions of SBI. The Memorandum of Understanding was signed by the Head of EUAM, Antti Hartikainen, and the Director of SBI, Roman Truba.
"We have taken our cooperation to the new level. I hope, that the signing of the Memorandum will add to the transparency to SBI selection procedures", said Antti Hartikainen.
"EUAM provides systematic support to SBI and we are grateful for that.  Our cooperation began at the initial stage, when SBI was just created, and still goes on," said Roman Truba.
The same day, EUAM delivered a presentation to the SBI Heads of Investigative Units about "Case Admissibility and Initial Processing", which isaimed to assist with administrative processes around complaints received. The EUAM Senior Advisor on Legal Reform, Thomas Flanagan, presented to Ukrainian colleagues relevant practices in the Garda Síochána Ombudsman Commission (GSOC) in Ireland and how the admissibility criteria in the law is applied there.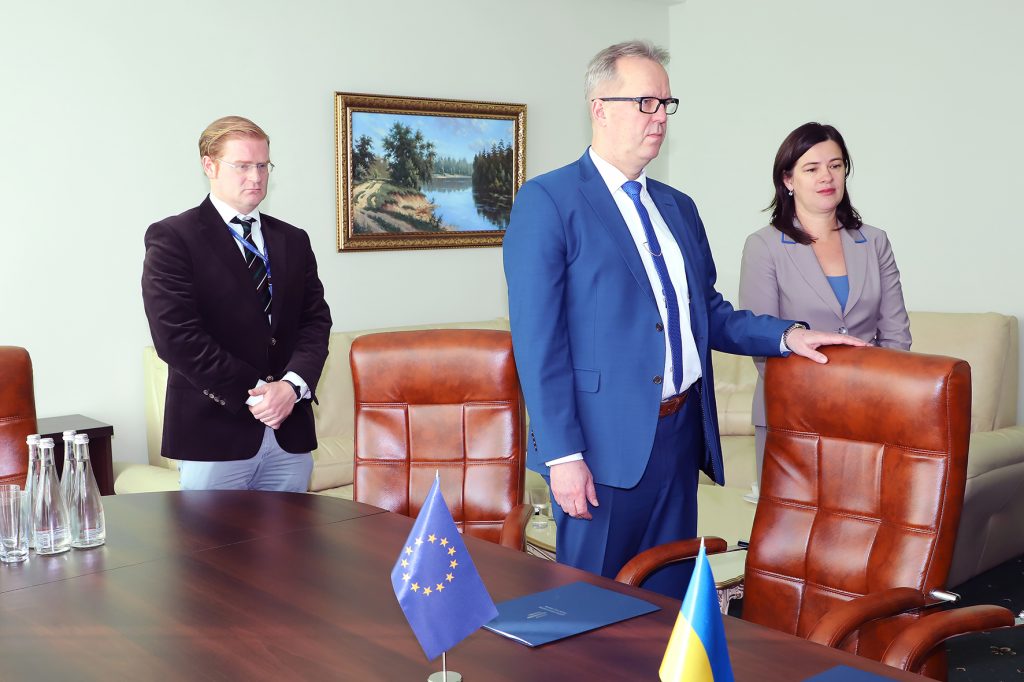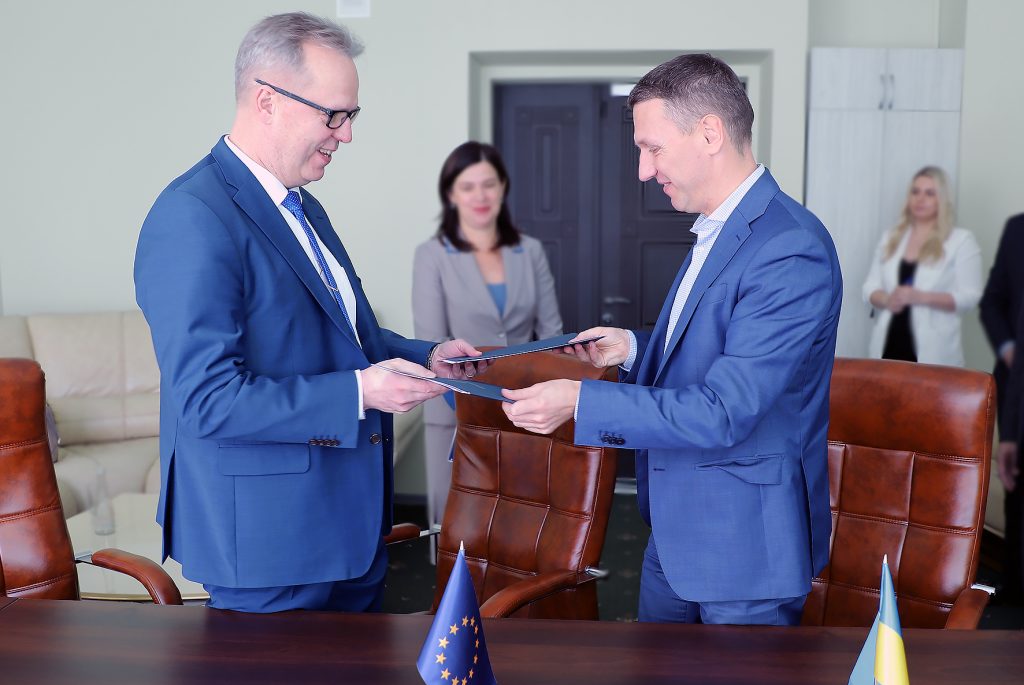 the Head of EUAM, Antti Hartikainen, and the Director of SBI, Roman Truba.