EUAM experts outline 'Cash Team' system for tracing criminal assets across borders
June 20, 2018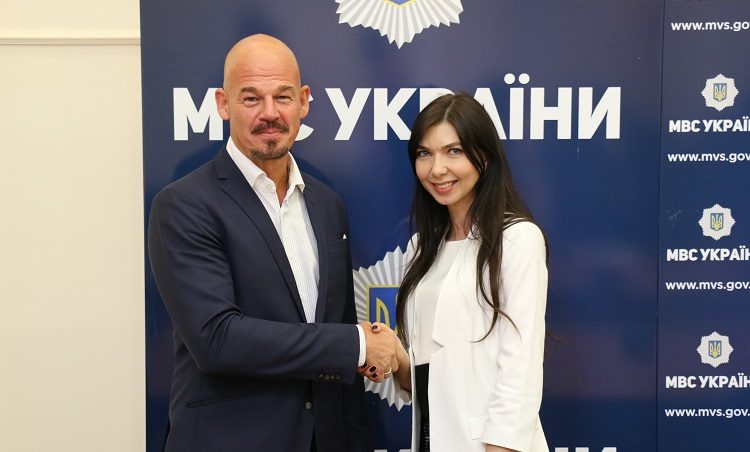 In order to improve Ukraine's capacity to detect traffickers of drugs and moveable assets across borders, the EU Advisory Mission Ukraine (EUAM) organised an interagency meeting yesterday in cooperation with the Ministry of Internal Affairs (MoIA) to present EU best practices in this field. The meeting, attended by Deputy Minister of Internal Affairs Tetiana Kovalchuk, focused in particular on the concept of 'Cash Teams', a system widely used in EU countries. These units are primarily based at major airports and ports and conduct surveillance and tactical interventions against criminal networks involved in drug trafficking, money laundering, organised crime and the financing of terrorism.
"The work of Cash Teams relies on what we call 'intelligence-led policing', which involves the use of data and analyses from a number of different agencies. This could include passenger name records from flights or evidence of cross border cash flows," said Pierre Westen, EUAM Senior Adviser on Financial Crimes. "The nature of the work relies on close and effective interagency cooperation, which we are working with our Ukrainian counterparts to support. Without trust and cooperation between agencies, a 'Cash Team' concept cannot succeed".
Experts at the event also discussed the need to amend legislation to improve the exchange of data between different agencies, while protecting fundamental rights in line with EU directives and other laws. An EU Directive on the use of passenger name record (PNR) data for the prevention, detection, investigation and prosecution of terrorist offences and serious crime came into force at the end of May 2018. This piece of legislation requires EU member states to collect and share information about suspected cross border criminals. For Ukrainian law enforcement agencies to participate in data sharing with the EU, it was underlined that Ukraine would need amend its legislation in line the EU's new legal provisions.
The participants of the event, the National Police of Ukraine, the State Border Guard Service, the Security Service of Ukraine and the State Fiscal Service moreover discussed possibilities to launch a pilot project for the 'Cash Team' concept in one of Ukraine's airports. If the pilot project were to be successful, the concept would be rolled out across the whole of Ukraine.
"The Cash Team concept could be a very useful tool for Ukrainian law enforcement, in particular to promote the multi-agency approach in Ukraine," said Ms Kovalchuk. "As the Ministry of Internal Affairs coordinates the activities of the National Police of Ukraine and the State Border Guard Service we see our function as coordinating the process and trying to launch the Cash Team concept as soon as possible".