The European Union and the Council of Europe Office in Ukraine joint statement on gender-based violence
November 25, 2019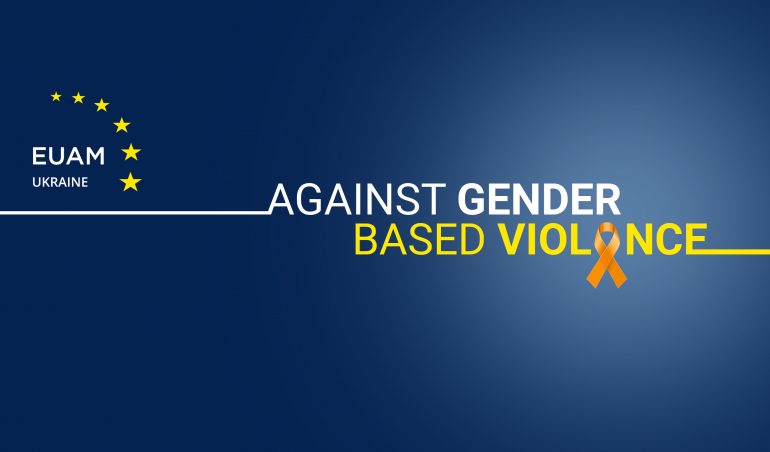 Gender-based violence is a blight on societies worldwide. So starting today – the International Day for the Elimination of Violence against Women – the European Union and the Council of Europe Office in Ukraine are joining forces for 16 days of activism to raise awareness and call for action. 
In Ukraine, violence against women remains one of the most acute social problems – annually the number of victims is estimated at 1.1 million. It has devastating physical and psychological consequences on women, families and communities. Tragically, it often stays hidden and unreported, due to feelings of shame, indifference, or even tolerance of this violence. Education and awareness raising, and challenging the gender stereotypes, sexism and inequality that often underpin gender-based violence, is therefore critical.
For states, the prevention and combating of violence against women is not a matter of goodwill; it is a legal obligation. Victims of gender-based violence are legally entitled to protection, social-services support, and justice. Ukraine's adoption of the 'law on preventing and combating domestic violence' in 2017 was a positive step forward. We welcome the start of its implementation and encourage further actions to be taken. Above all, we urge the Ukrainian authorities to push ahead with ratification of the Council of Europe 'Convention on preventing and combating violence against women and domestic violence' (or so-called Istanbul Convention) without further delay. The EU Delegation to Ukraine, the EU Advisory Mission for Civilian Security Sector Reform (EUAM) in Ukraine and the Council of Europe Office in Ukraine will continue to work through all instruments at their disposal to help eliminate violence against women and girls.