EUAM donation of 30 off-road vehicles boosts police's capacity to serve remote communities in time for harsh winter conditions
December 14, 2017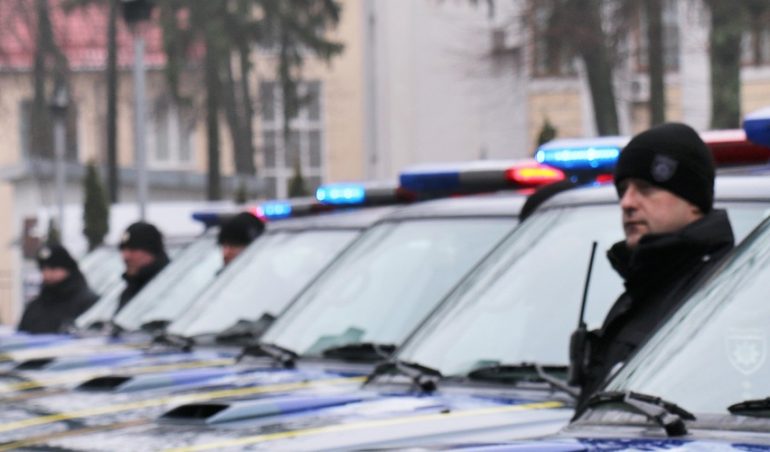 The ability of the National Police of Ukraine to protect and serve communities in remote and difficult to reach areas has been strengthened following a donation of 30 off-road vehicles made by the EU Advisory Mission Ukraine (EUAM). These resilient Nissan Patrols should help improve safety and security in such regions by enabling the police to patrol more widely and respond more quickly and efficiently to incidents.
"We have been working closely with the National Police of Ukraine to support efforts to improve the service that is being delivered to rural areas and mid-sized towns. Since 2015, we have played an active role in providing advice and training that led to the creation of response units in such areas. The vehicles we are donating complement our efforts to date. These Nissan Patrols will help ensure that difficult terrain and weather conditions present less of an obstacle when the police are called," said EUAM Head of Mission Kęstutis Lančinskas.
The vehicles will be used in the Ivano-Frankivsk, Kyiv, Lviv, Rivne and Transcarpathian regions to reach mountain villages or support the fight against illegal amber mining for example. Better police coverage of remote areas should also help develop tourism in these regions.
The donated Nissan Patrols were previously in use in the EU Rule of Law Mission in Kosovo (EULEX) and have become available as that Mission is downsizing. The vehicles have been serviced to be fully operational in Ukraine and can be used in all conditions, including extreme weather such as snow, ice and heavy rain.
The Nissan Patrols were handed over in Kyiv by Kęstutis Lančinskas to the Chief of the National Police of Ukraine Serhii Knyazev in the presence of the Minister of Internal Affairs Arsen Avakov. The cars will be taken to the regions they are destined for in the coming days and put into service immediately in the depths of winter.