EUAM completes two-week public-order workshop for cadets involved in COVID-19 fight
April 24, 2020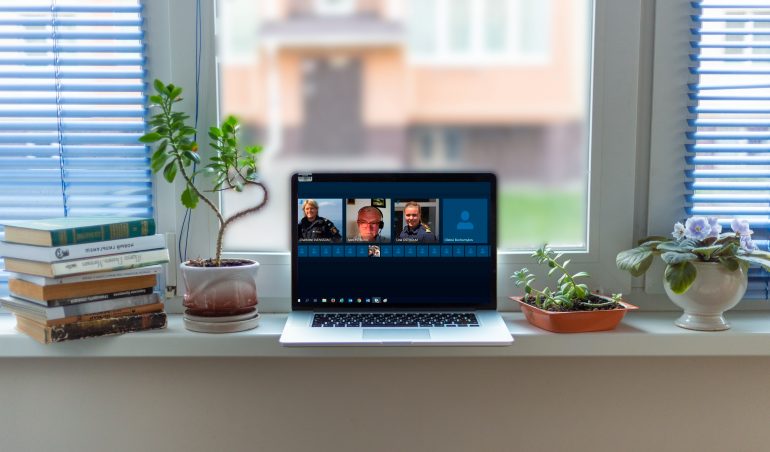 The EU Advisory Mission (EUAM) yesterday completed a two-week long online workshop for cadets of the Dnipropetrovsk State University of Internal Affairs, many of whose students are engaged in field operations at the moment, assisting police to maintain order in line with Covid-19 quarantine restrictions. The challenging times therefore brought the topic of the workshop – public order – to the top of the agenda.  
The workshop was divided into two parts: an e-learning online course for self-study of presentations and learning material (first week), and webinars by EUAM international experts (second week), with a test and Q+A session to conclude. The course was delivered by EUAM experts from Denmark, Portugal, Sweden, Croatia and Ukraine. 
The online workshop in public order policing was based on EU best practices – a follow-up to the public order concept that was officially adopted in Ukraine in 2018. The document outlines the methods for police to use during mass events such as demonstrations, sport events, and concerts, and it reflects the advice that EUAM provided, based on EU models of public order.
The programme focused on the human rights agenda, democratic policing principles and de-escalating techniques. Dialogue policing is an integral part of the public-order concept – it emphasizes the importance of communication between the organisers and participants of mass events, and of other skills designed to de-escalate tension and avoid violence. The core of the dialogue policing method, which was developed over a decade ago in Germany and Sweden and now adopted in Ukraine, is to protect the rights of citizens to assemble freely.
"We are aware of cadets' engagement and commitment to help the fight against this pandemic, we are all in the same boat regarding this fight," said Jose Barreto, the Head of EUAM's Public Order Unit. "We are honoured to conduct the first online workshop of this kind in Dnipro. We hope that it will boost the momentum in our cooperation and will allow us to follow up on Ukraine's public order concept, dialogue policing and the democratic approach to which the National Police of Ukraine has committed itself."