EUAM community safety initiative gets up and running in Lviv
February 12, 2020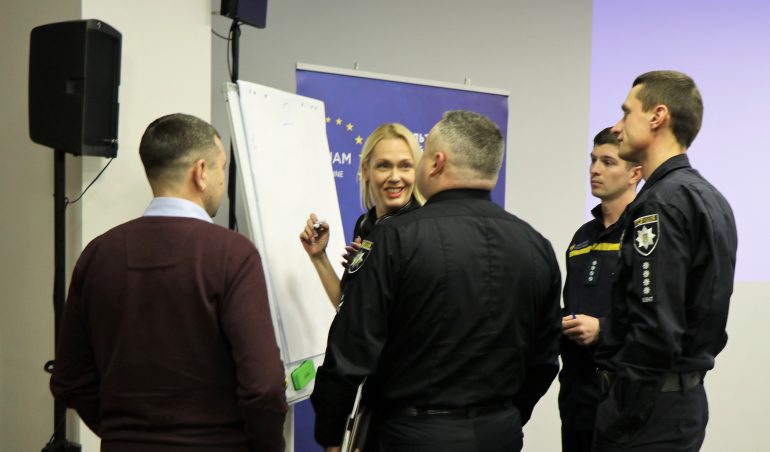 An EUAM regional safety initiative that began in Kharkiv last year has now been rolled out in Lviv. The so-called 'Community Safety Strategy' aims to tackle the most urgent local public safety issues through coordinated planning and response by local law-enforcement agencies, local government and civil society. With EUAM as facilitator, the initiative has already made significant progress in Kharkiv, and over the coming months, Community Safety Strategy work will be expedited there, as well as in Lviv and Odesa.
In Lviv, the EUAM Field Office hosted kick-off meetings for the five working groups that will steer the five pillars of work under the Strategy, namely road traffic safety, prevention of drug and alcohol abuse, the fight against corruption, child safety, and property crime. These issues were recently singled out by citizens in Lviv region – via a public survey – as being the most pressing security concerns for them.
In the short term, EUAM will bring together citizens and civil society with law-enforcement agencies and other local authorities to identify possible joint solutions to these security issues. This in itself is a novel approach for Ukraine. The country had never before addressed local security concerns in such a coordinated way, via a Community Safety Strategy.
In the longer term, and also with EUAM support, members of the working groups will seek to apply actual solutions so that safety of citizens is enhanced in tangible ways. It is hoped that this, ultimately, will improve trust between the citizens and law-enforcement agencies.