EUAM brought together police and prosecutors to combat organised crime
February 23, 2022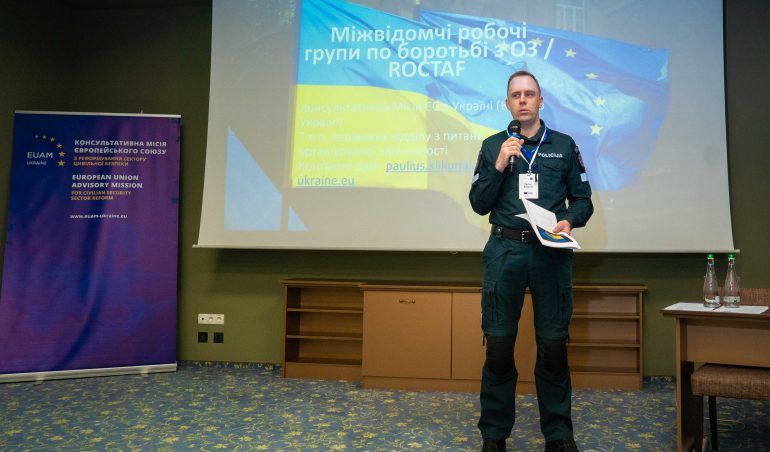 A new challenge for organised crime emerged in Ukraine after EU Advisory Mission (EUAM) brought together police and prosecutors in order to intensify their fight against the phenomenon. Organised crime has no borders and it requires effective cooperation between law enforcement agencies.
On February 23, EUAM launched a two-day seminar in Kyiv focused on activities of Interagency Working Groups, which coordinate actions of police and prosecutors. EUAM experts presented best EU models of intra- and inter-agency cooperation called to enhance their fight against key criminal organisations.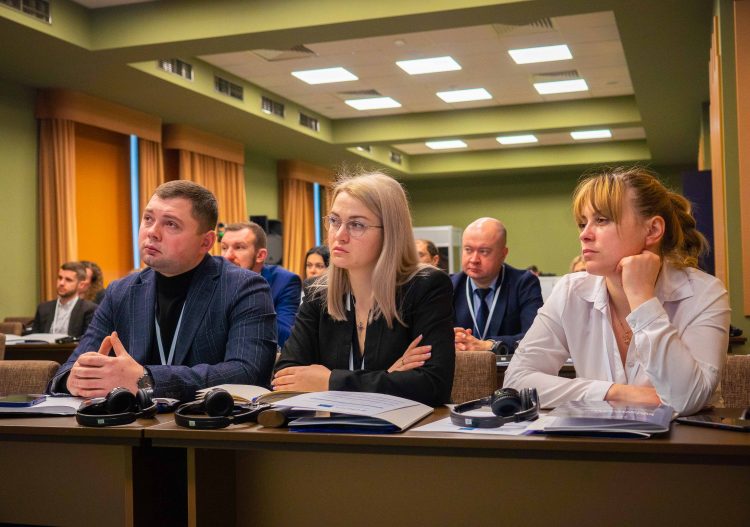 The phenomenon is among the top challenges for Ukraine and it poses a significant threat to the safety of its citizens. According to the Global Organized Crime Index Ukraine ranks 34th place as a country of high criminality and low resilience to it.  The country needs robust mechanisms to counter organised crime: the less resilient a country is to organised crime, the more criminality it will be beset by.
Set on EUAM's advice, the Regional Organized Crime Task Force  (ROCTaF) was firstly  established in Kharkiv in 2017.  It is comprised of prosecutors, police, and other law enforcement agencies involved in the fight against organised crime. After such cooperation showed good results in Kharkiv region, same organised crime task forces were established in all regions of Ukraine.  In order to standardize their approach in every 'oblast', EUAM also co-developed guidelines for ROCTaFs.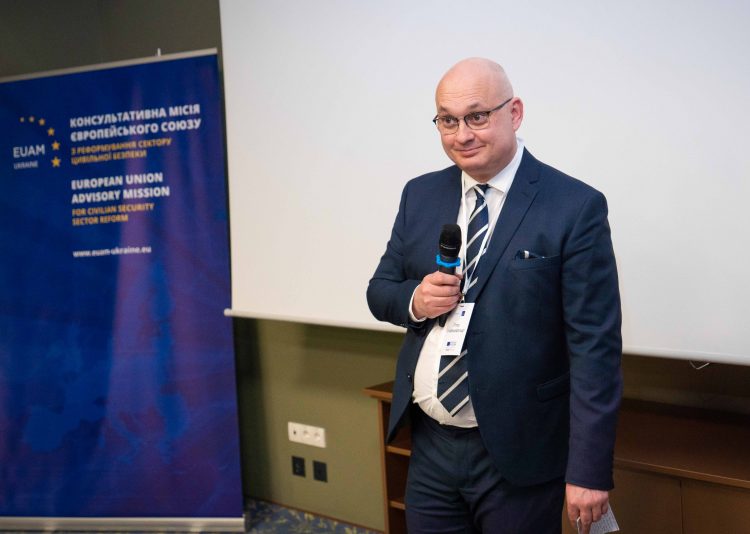 Today's seminar gathered police and prosecutors from Kyiv, Cherkasy, Kharkiv, Zhytomyr regions. It was delivered in  the framework of the programme "Support for Rule of Law Reforms in Ukraine in the Areas of Police and Public Prosecution and Good Governance" (PRAVO Police) funded by the EU and implemented by UNOPS in close coordination with the EU Advisory Mission (EUAM).