EUAM and NATO team up to build integrity in Ukraine's security institutions
November 14, 2019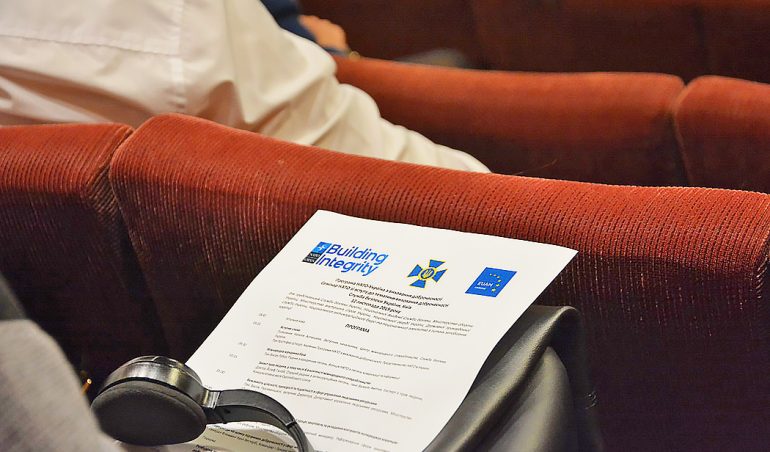 Experts at EUAM and NATO this week launched a joint programme aimed at integrity building across Ukraine's security sector. The first of three seminars was held in Kyiv and hosted representatives from agencies such as theSecurity Service of Ukraine, Ministry of Internal Affairs, State Border Guard Service, Prosecutor General's Office, National Anti-Corruption Bureau, National Agency for the Prevention of Corruption.
EUAM experts addressed the issue of oversight, and the role it plays in good security sector governance. Other EUAM experts focused on human rights protection, including in the context of international cooperation.
Among other topics covered were transparency and accountability for the management of human resources; proper procurement and contracting; how proper procurement and contracting prevents corruption and helps to build integrity; and the role of leadership in promoting reforms.
The joint NATO/EUAM integrity initiative will also see two further seminars for Ukrainian security-sector agencies in Khmelnitsky and Lviv this week.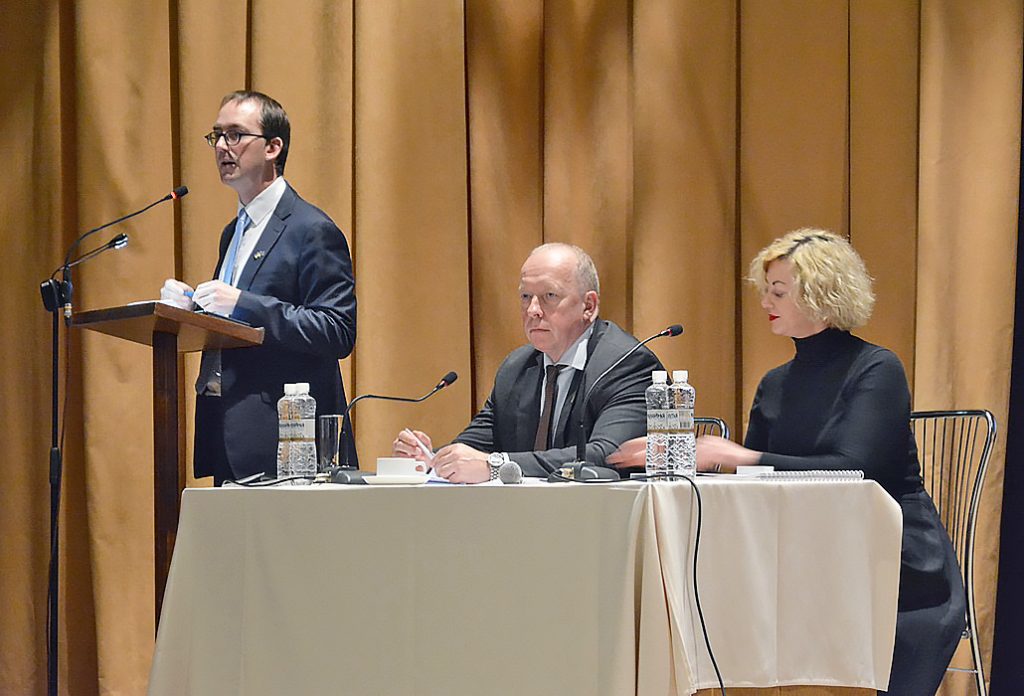 Vincent Roobaert, Legal Advisor, NATO Communications and Information Agency at NATO (Brussels); Christopher Staudt, Building Integrity Team Leader, NATO Representation to Ukraine; Natalya Altyntseva, deputy Head of the International Cooperation Centre of SSU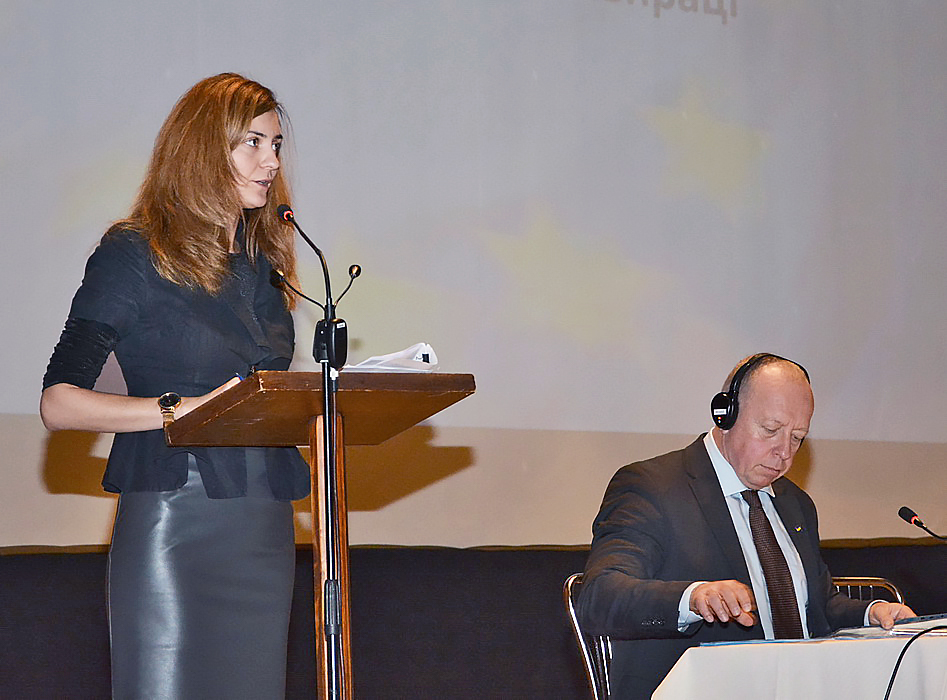 Valeriia Amitina, EUAM Human Rights and Gender Officer/ Trainer; Christopher Staudt, Building Integrity Team Leader, NATO Representation to Ukraine