EUAM and National School of Judges train investigative judge-trainers on restraint of property
January 29, 2020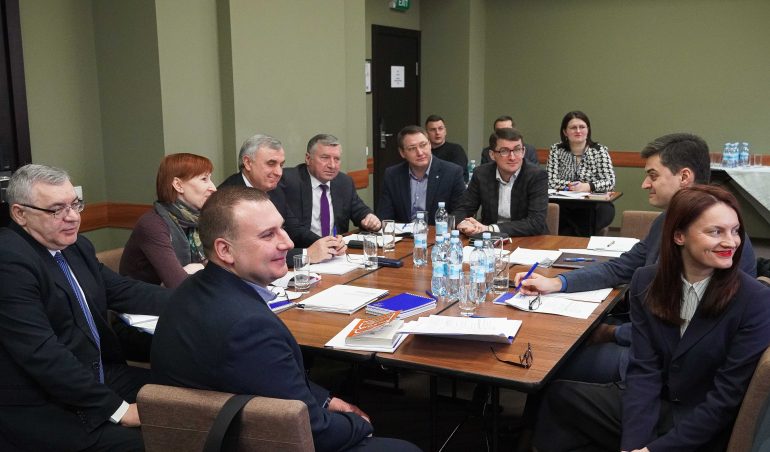 The European Union Advisory Mission (EUAM) and the National School of Judges this week  teamed up for a joint Training of Trainers (ToT) course, as part of the project on the 'role of the investigative judge'. The ToT course aims to strengthen the investigative judges' capacity based on best practices and case modules regarding the restraint (or freezing) of property.
Participants of the programme included 30 judges from 11 regions of Ukraine: Odesa, Mykolaiv, Kharkiv, Chernivtsi, Dnipropetrovsk, Kirovohrad, Zaporizhzhia, Donetsk, Kyiv, Volyn and Lviv. 
The course assists the judge-trainers to fully understand the role of the investigative judge in protecting human rights and ensuring a balance between the interests of the state and private interests of property owners in consideration of motions and deciding on the restraint of property.
"The judge is obliged to provide balance between the state's interests and private property owners during the consideration of investigative measures," said Olga Shapovalova, Head of the ToT Department of the National School of Judges of Ukraine. "This course in aimed to help the judge to take the right decision and to better understand all restrictions imposed in line with national and international property rights protection standards."
By the end of the programme, the participants are expected to be fully familiar with the peculiarities of the national law concerning restraint of property and best international practices, knowledge which they will pass on to their judge colleagues across Ukraine.  
An investigating judge is a judge who is authorized to carry out the court supervision over the observance of rights, freedoms and interests of persons involved in criminal proceedings at pre-trial stage. They are empowered to ensure the legality and validity of restrictions of constitutional rights and freedoms during the pre-trial investigation.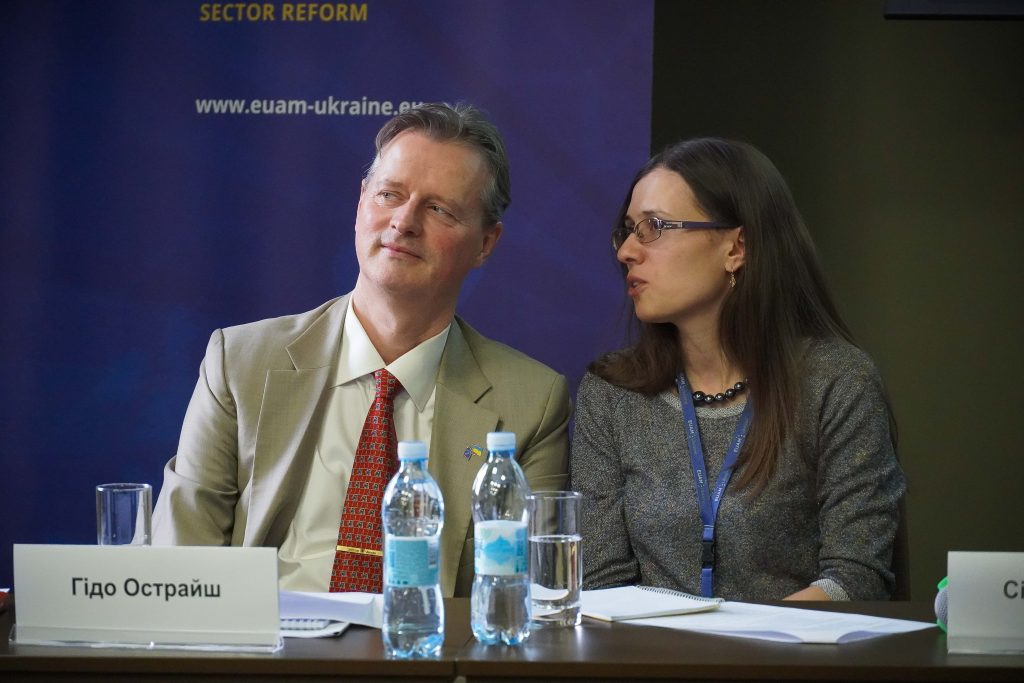 Guido Oestreich, EUAM Senior Adviser on Judiciary and Maryna Burdun, EUAM Interpreter