EUAM and National Police of Ukraine lay ground for strengthened police-community relations in Khmelnytskyi
January 18, 2019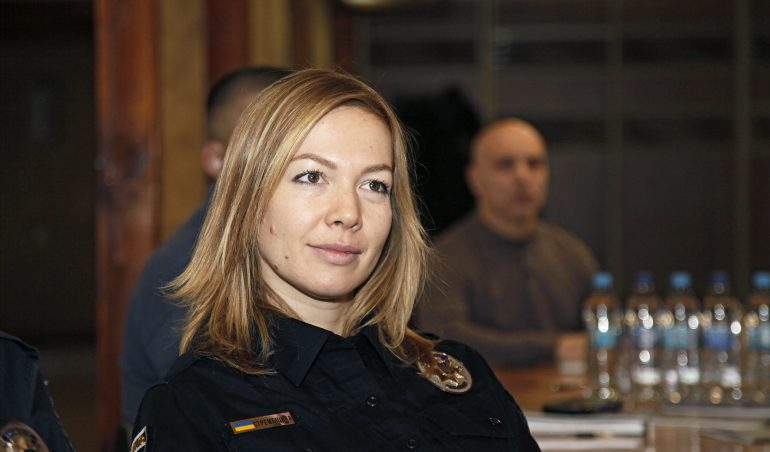 A workshop organised by the EU Advisory Mission Ukraine (EUAM) and National Police of Ukraine in Khmelnytskyi on 16 January 2019 brought together representatives of law enforcement bodies, NGOs, local businesses and local government with the aim of building strengthened and lasting partnerships between the police and the community they serve.
"Problems in the community affect everyone and so it is only logical that the solutions to those problems should also be a joint effort involving diverse members of the community," said William Brame, EUAM Lead Adviser on Community Policing. "Our main task with this workshop was to introduce the philosophy of community policing to representatives of the community in Khmelnytskyi and then to expand on that introduction by explaining common problem solving techniques, group work and decision making processes for establishing partnerships".
The ultimate aim is for the police in Khmelnytskyi to set up Community Advisory Groups that regularly bring together police officers and members of the community and have defined tasks. At the workshop, community representatives highlighted theft, illegal street trading and illegal dumping of garbage as issues that could be better dealt with via concerted cooperation between law enforcement and the community.
In the Khmelnytskyi region, EUAM has trained a total of around 50 police officers and 50 police middle managers in community policing concepts. The workshop on 16 January had the objective of being the first step towards implementing the principles outlined in the trainings in practice.