EU equips Ukraine's law enforcement agencies with world-class first aid kits
July 07, 2022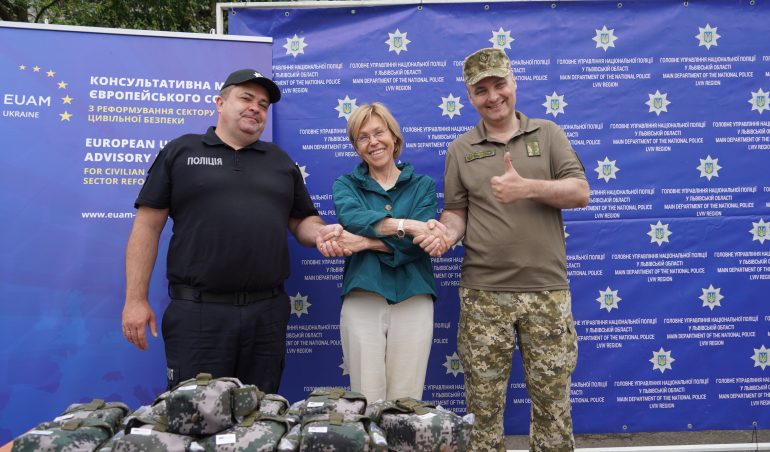 EU delivered a total of 10,800 NATO-standard individual first aid kits (IFAKs) to the State Border Guard Service of Ukraine and the National Police of Ukraine.
The provided equipment meets world-class requirements, offering reliable protection to those defending Ukraine and its people.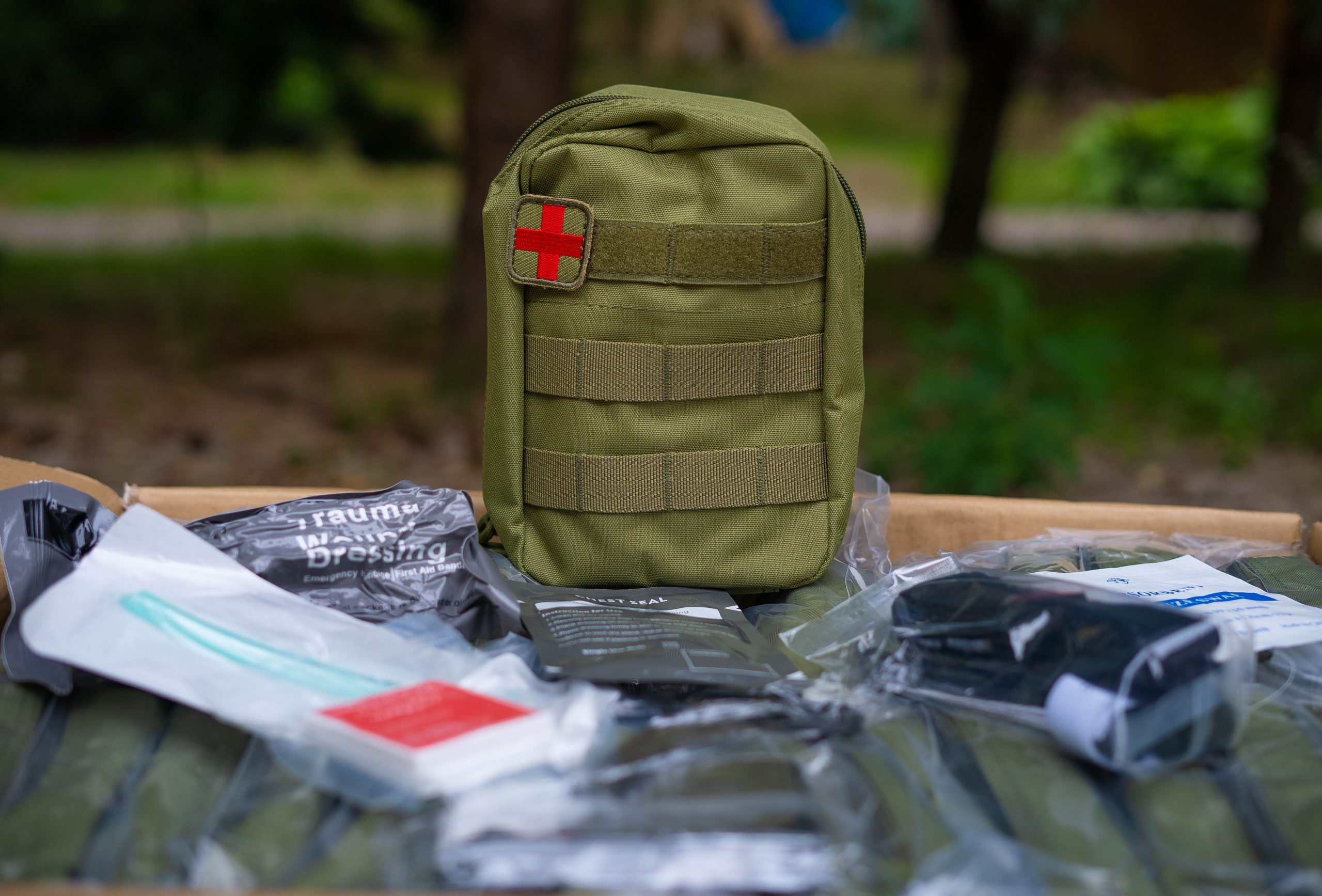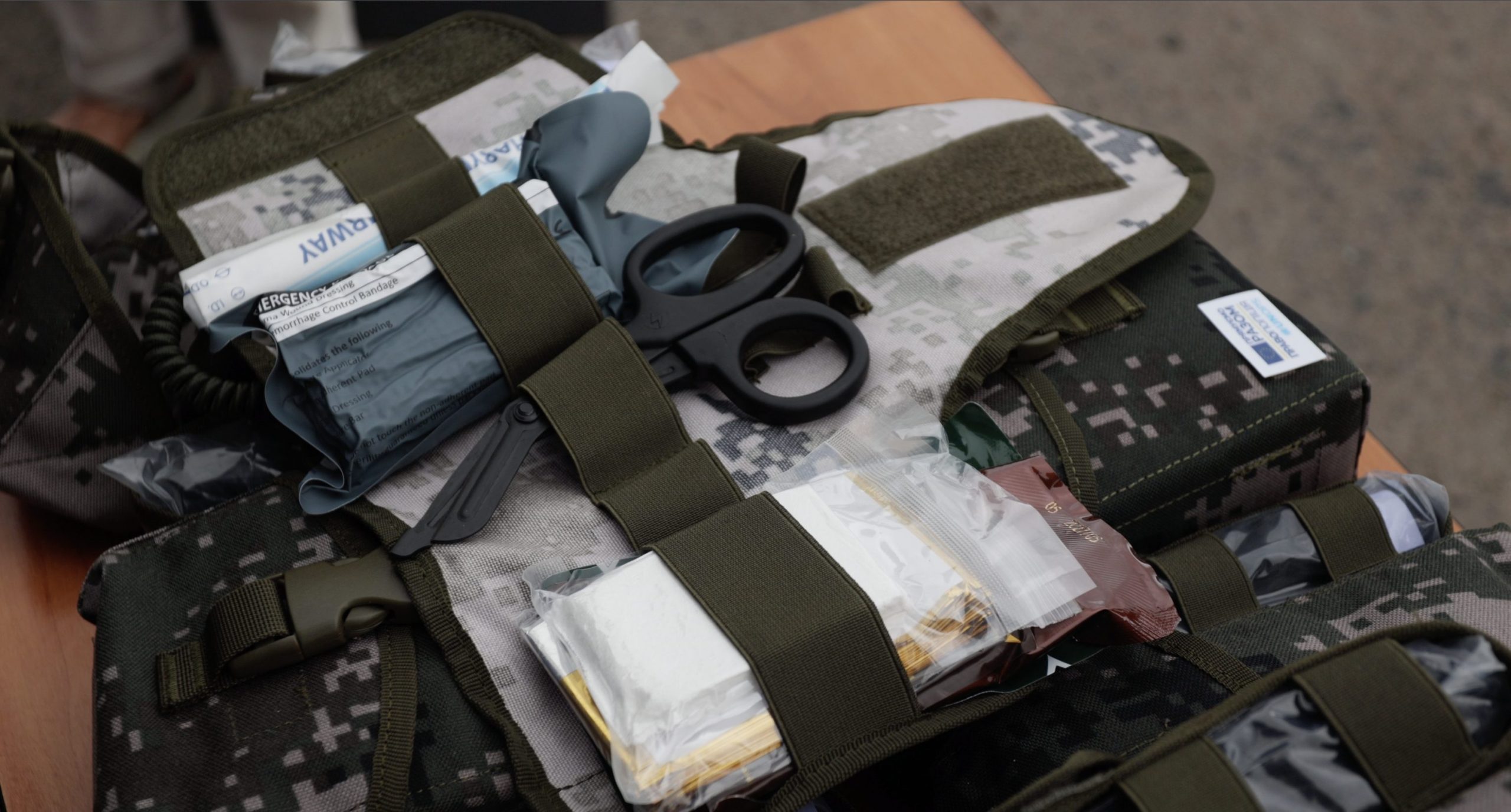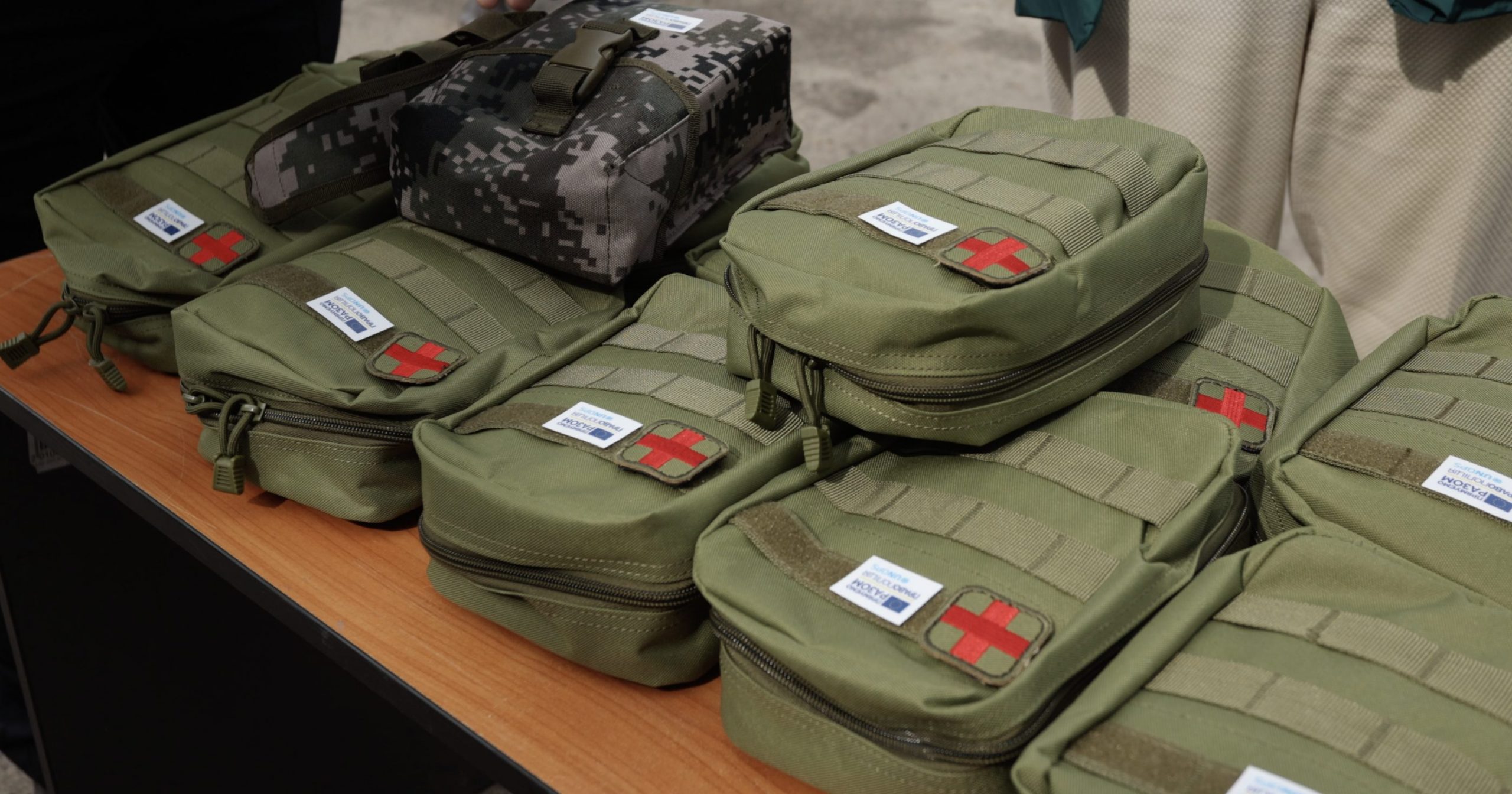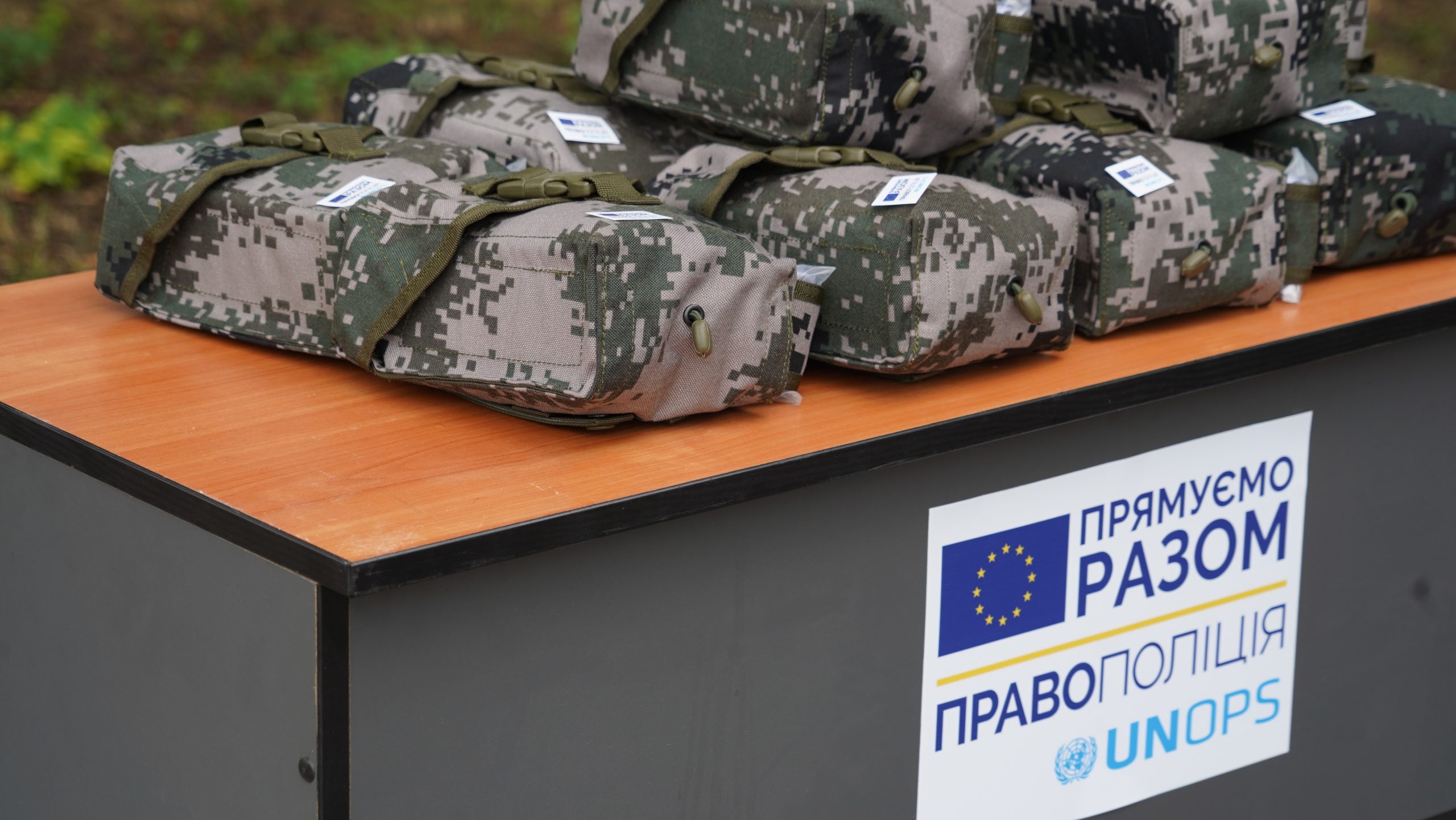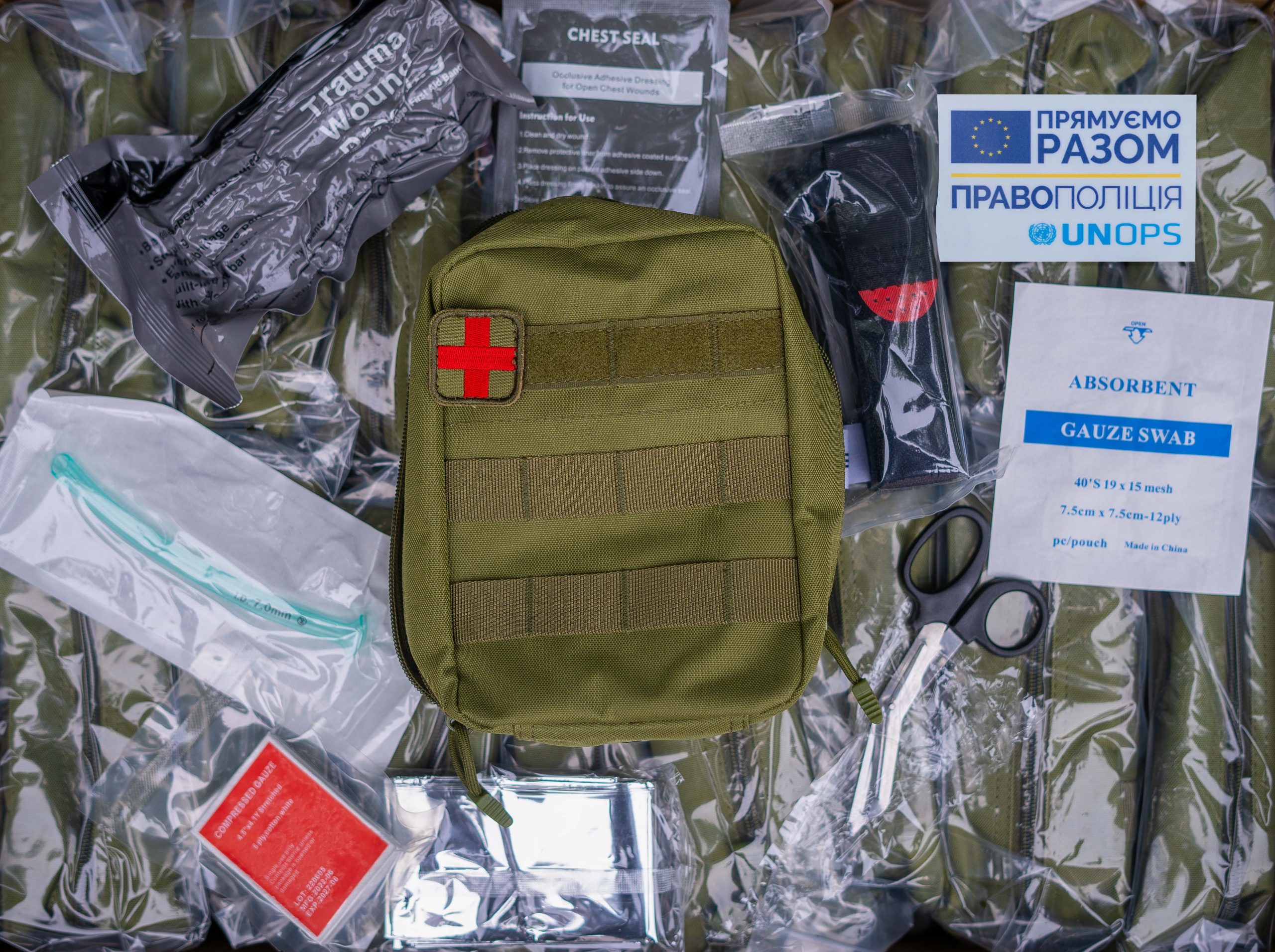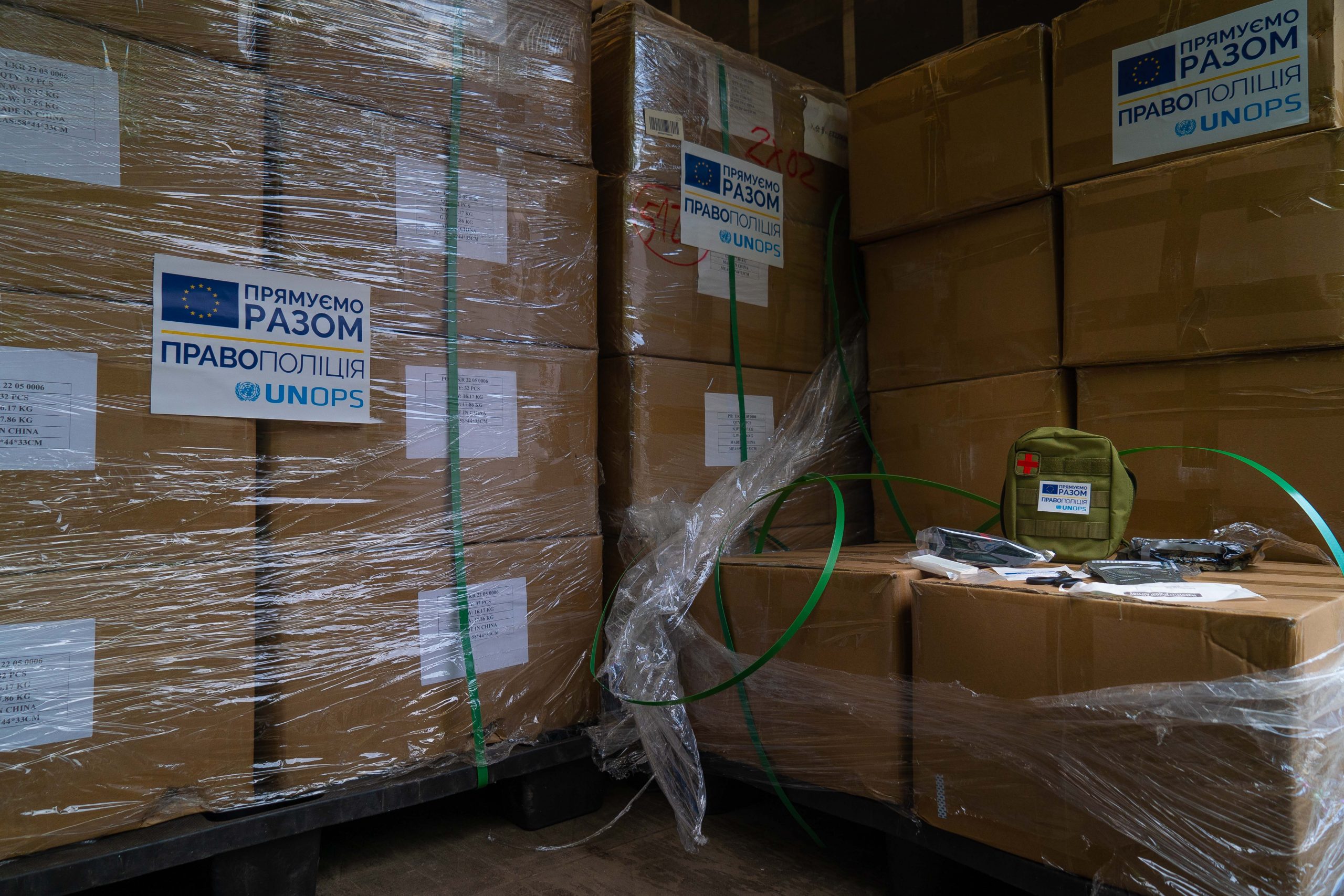 "These first aid kits will now head on to the East and South of Ukraine to support our special battalions on the frontline", said Volodymyr Ilchyshyn, Deputy Head of the National Police in Lviv region. "EUAM has been our partner for many years already. We are grateful that they support us in such difficult times for our country. These first aid kits will let our officers to provide first aid to themselves and to citizens when it is needed".
The fact that all officers are provided with identical first aid items means they can be better prepared to administer aid to themselves and others in the crucial first moments following a wound or injury.
Another 2,700 IFAKs for the State Bureau of Investigations and the Prosecutor General's Office are set to arrive in the coming days.
Over 700,000 euros have been redirected following the Russian Federation's full-scale invasion of Ukraine in order to purchase almost 11,000 first aid kits for Ukraine's law enforcement agencies. The support comes through the PRAVO Police programme implemented by UNOPS in close cooperation with the EU Advisory Mission Ukraine.