Estonian police visit the Kirovohrad region to support the fight against organised crime
October 24, 2019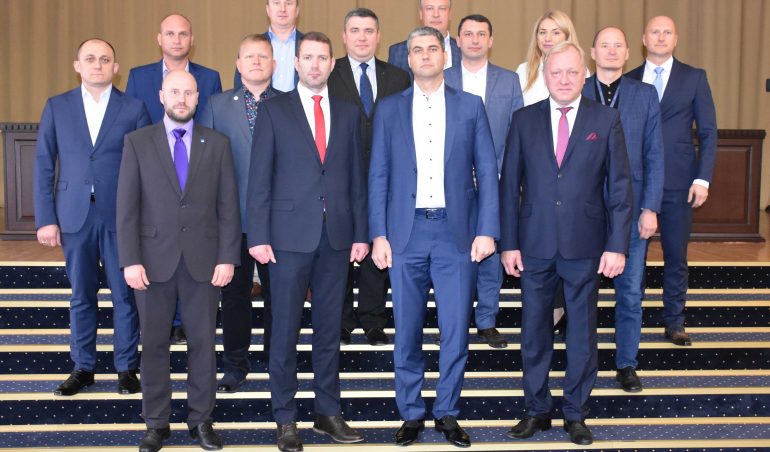 The National Police of Ukraine (NPU) in the Kirovohrad region hosted a high-level delegation from the Estonian police this week, led by the Prefect of the East Prefecture of Estonia, Tarvo Kruup. The two-day visit focused on issues related to combating organised crime and Estonian best practices in criminal investigations.
The visit of the Estonian delegation was the result of a study trip organised by the EU Advisory Mission Ukraine (EUAM) in March this year.  The Ukrainian delegation to Estonia was made up of managers from the Kirovohrad oblast's NPU and Prosecutor's Office.
While in the Kirovohrad region's capital, Kropyvnytskyi, the Estonian guests were able to follow up face-to-face on some of the discussions they had in March and also take part in a roundtable discussion organised to facilitate cooperation and coordination in the fight against serious and organised crime in the Kirovohrad region. Among the key topics of the event were the activities of Organised Criminal Groups and their influence in the region, drug-related crimes and the investigation of economic crimes in the region.
The Estonians also met with the Police Regional Commander, Roman Kiziyakov and were able to ask about the progress that had been made as a result of their advice on criminal investigations.  They also visited the Police Situational Centre, the Training Centre, the Znamyanka Hub Police Station and the Detention Centre in Kropyvnytskyi.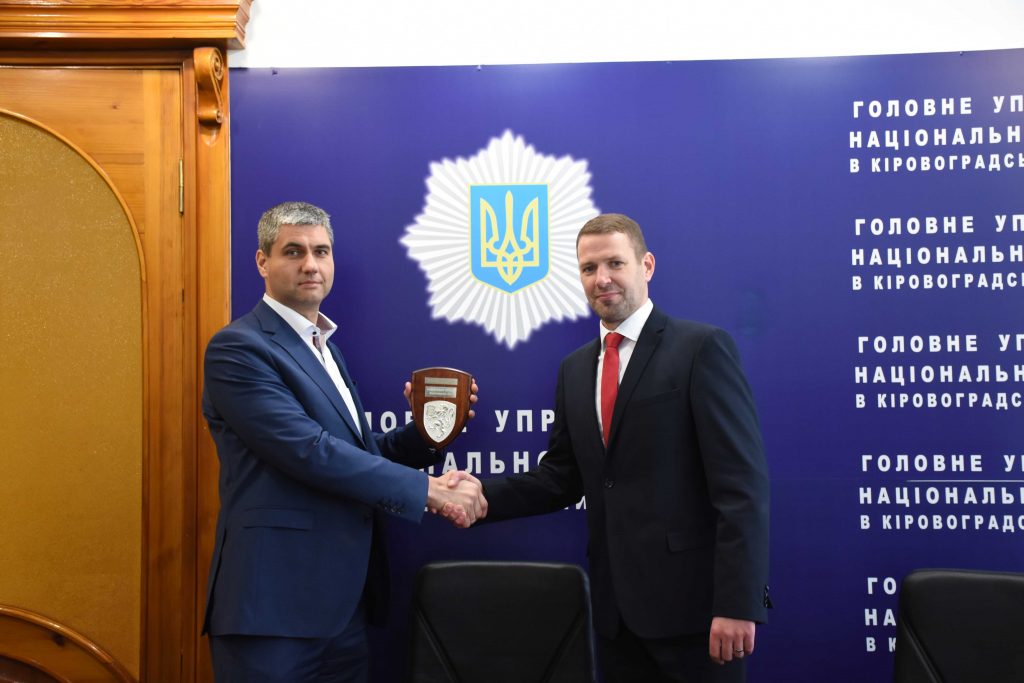 Police Regional Commander of Kirovohrad region, Roman Kiziyakov and the Prefect of the East Prefecture of Estonia, Tarvo Kruup