Countering Russia's Disinformation for a safer Europe and a safer world: Ukraine's experts share best practices in Finland
August 31, 2023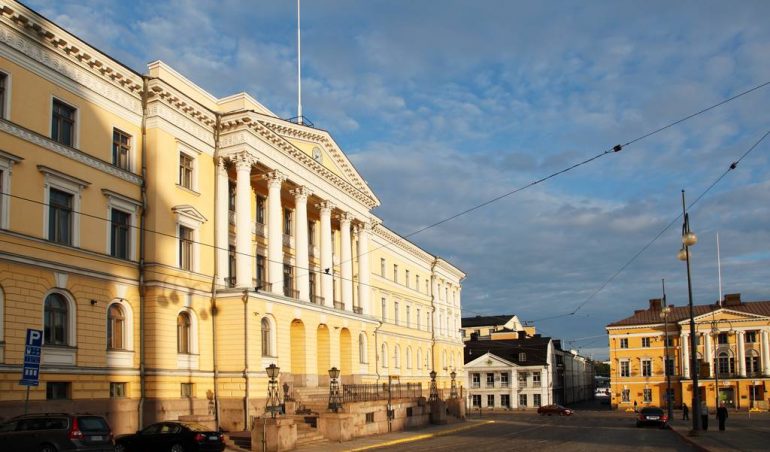 Countering Russia's Disinformation is a common goal of the EU and Ukraine.
This is one of the reasons why the European Union Advisory Mission (EUAM) Ukraine facilitated a visit of the National Security and Defence Council of Ukraine – Center for Countering Disinformation (CDD) to Finland.
In Helsinki, the Prime Minister's Office of Finland hosted the Ukrainian officials, accompanied by representatives from EUAM Ukraine and the Embassy of Ukraine in Finland.
The participants to the forum also included about twenty Finnish participants from several ministries and government agencies.
During the discussion, the Acting Head of the Ukrainian CCD, Andrii Shapovalov, emphasised that the European narratives should convey information to the population about how important Ukraine's victory is for Europe.
The visit aimed at establishing cooperation with between Ukrainian and Finnish officials responsible for tackling hybrid and cyber threats, discuss and exchange information on respective practices and experiences.
The Ukrainian specialists gave presentations about their work and their future projects. The Finnish counterparts share their experiences, including about media literacy. The Heads of communication of Finnish ministries and authorities joined the discussions.

"We look forward to continuous cooperation. Our partnership with CCD is of utmost importance for us.  The unique knowledge of CCD strongly contributes to our own work in the field of Strategic Communication", says Jyri Rantala, Deputy Head of Department from the Prime Minister's Office's Communications unit.
Making reference to the teaching of Greek philosopher Socrates, EUAM Ukraine's Head of National and State Security Unit, Seppo Ruotsalainen commented about the meaning of the visit to Finland, saying: "Smart people learn from everything and everyone, average people from their experiences, stupid people already have all the answers".
Needless to say, a lot of questions were asked during the visit, which resulted in the parties agreeing to strengthen cooperation, looking forward to future get together for first hand, updated info-sharing.