Austria donates funds for equipment and training of the National Police of Ukraine
December 16, 2022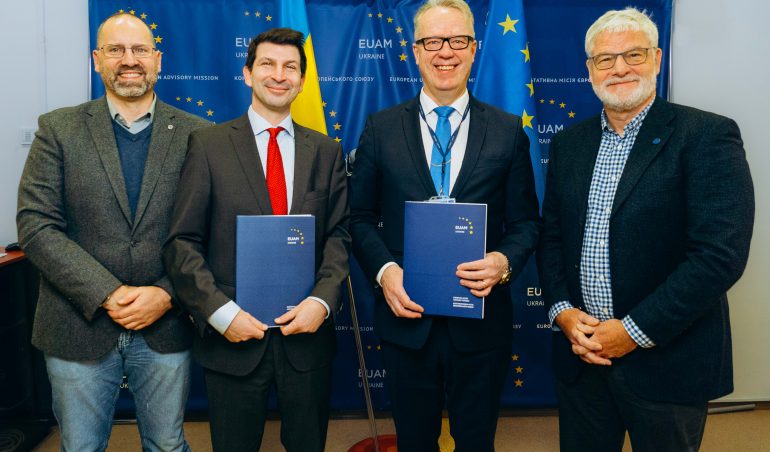 On 15 December 2022, Dr. Arad Benkö, Ambassador of the Republic of Austria in Ukraine, visited the Kyiv headquarter of the EU Advisory Mission (EUAM) in Ukraine, meeting with the Head of Mission, Mr. Antti Hartikainen.On this occasion, the parties signed an agreement for the donation of 105,000 Euros. The funds will serve to provide equipment for and training on the management of large crime scenes to the Forensic Support Unit of the National Police of Ukraine, which investigates about 90% of International Crimes, committed on the territory of Ukraine.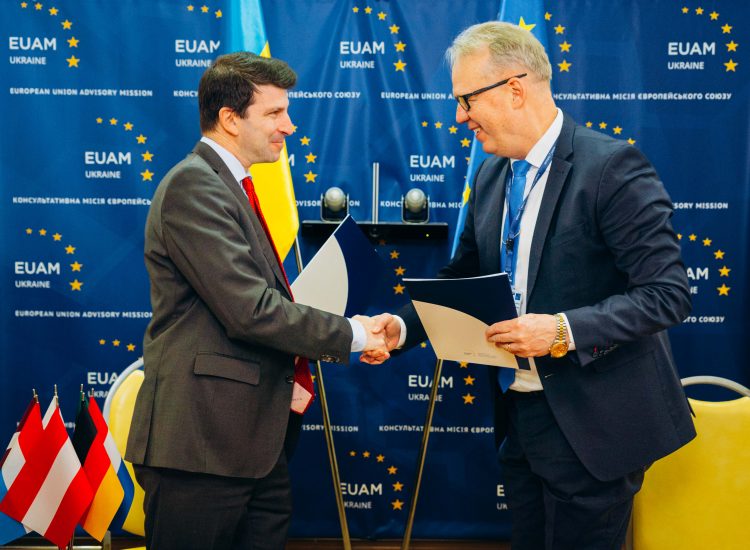 The EUAM's Head pointed out that support of Ukrainian Law Enforcement Agencies in their investigations of International Crimes is crucial during Russia's ongoing war of aggression. Such support will also pave the way for seeking justice after hostilities will have ended.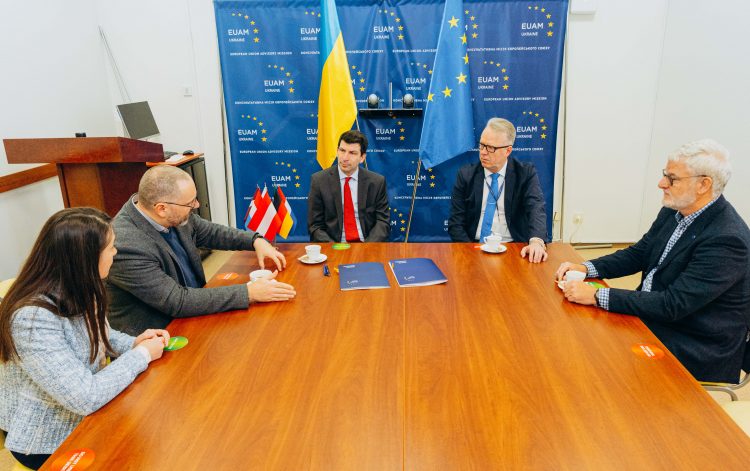 In closing, Mr. Hartikainen expressed his hope that the co-operation with the Republic of Austria would deepen in the future.