Anti-corruption roundtable discusses methods to catch corrupt law enforcement officials
June 21, 2018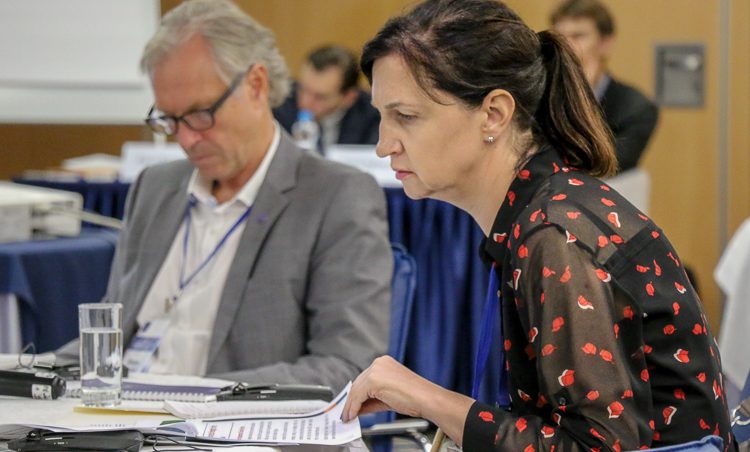 Methods to ensure that law enforcement institutions create robust internal structures to identify and prevent corruption were discussed yesterday at a roundtable organised by the EU Advisory Mission Ukraine (EUAM). In particular, presentations focused on systems to identify persons within law enforcement agencies who are prone to corruption, how to initiate disciplinary proceedings and how to gather evidence for the prosecutor's office.
The workshop also focused on ensuring that such tests are conducted in compliance with human rights legislation.  "A draft law on integrity tests is currently being developed by a working group led by the National Agency for the Prevention of Corruption and EUAM is ready to support its development.  This could be comparative research on EU best practice or the provision of outside expertise on these key issues," said Lynn Sheehan, EUAM Deputy Head of Operations.
EUAM experts highlighted the variety of issues which arise when considering how to introduce a system of integrity checks, but stressed the need for a uniform approach for all law enforcement agencies.  Currently, NABU, the SBI and the PPO have provisions in their legislation on integrity testing but the manner in which this testing should be carried out raises a range of issues which need to addressed and tackled.  These issues need to be addressed in the draft legislation which is currently being developed.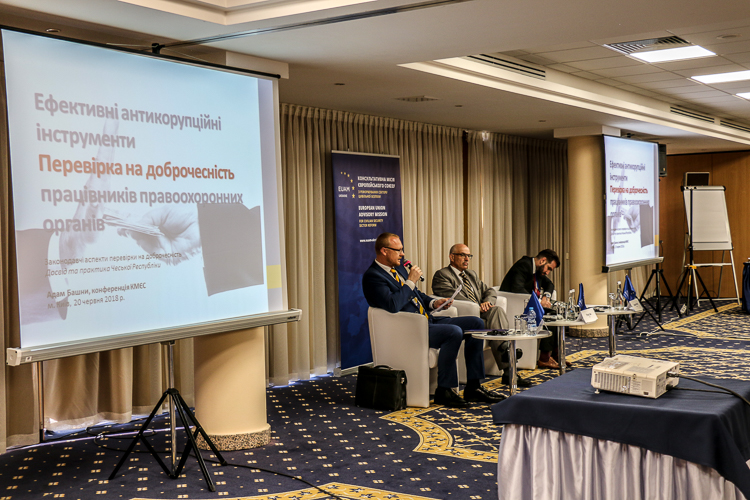 Procedures to carry out internal integrity tests are used in a number of EU member states, and leading experts from the Czech Republic and Romania were invited to the conference to share their perspectives. The experts from both countries confirmed that the tests were not only useful in uncovering illegal activity, but also had a strong effect on preventing corruption in the first place. 
In the next months, EUAM will continue to provide support to law enforcement structures in Ukraine so that they improve their corruption prevention and identification mechanisms.