EUAM-funded conference proposes improvements to Ukraine's road safety
May 30, 2018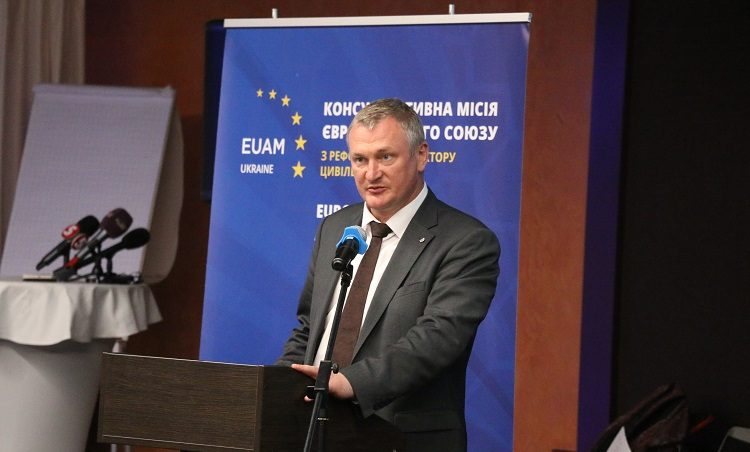 A conference held today in Kyiv brought together a number of the leading figures working in the area of road safety in Ukraine, international experts and people working in the road transport industry to discuss ways of reducing the country's rate of road traffic accidents. The conference was financed by the EU Advisory Mission Ukraine (EUAM) and organised together with the National Police of Ukraine and the Verkhovna Rada Subcommittee on Road Safety.
In 2017, there were 162,526 road accidents in Ukraine, with 3,432 people losing their lives and 34,677 injuries. This makes Ukraine one of the most dangerous places in Europe to drive.
"Everyone has an interest in safer roads, so road safety and casualty reduction must be a shared objective that brings together different stakeholders with a partnership approach," said Andy Udall, an international road traffic safety expert, invited to the conference by EUAM. "There are successful international case studies of how to bring down the rate of traffic accidents, and one thing common to them all is getting public support for a culture of compliance with road traffic safety rules. After all, the people best placed to bring about change are individual drivers in Ukraine".
The Strategy for Improving Road Safety in Ukraine 2017-2020 was presented by Igor Didenko, Chairman of the Verkhovna Rada Subcommittee on Road Safety. The Strategy is an important document, which has been drafted with the support of EUAM and other international organizations and matches strategic objectives to a detailed action plan with the aim of reducing Ukrainian road deaths by 30% by 2020.
Oleksiy Biloshitskiy, First Deputy Head of the NPU Patrol Police Department spoke about the Patrol Police's actions within the scope of the Strategy and actions that are planned to take place in the near future.
Vladyslav Kryklii, the Head of the Main Centre for the Provision of Administrative Services of the Ministry of Internal Affairs of Ukraine explained the legislative changes which will allow traffic violations to be recorded on photo and video cameras and which will come into force in October this year.
The second half of the day was dedicated to enhancing opportunities for the police and road transport industry to work together on specific road safety measures. It was opened by the Chief of National Police of Ukraine, Serhiy Kniazev, who underlined the importance of cooperation between the road transport industry and the police to make the roads safer for all.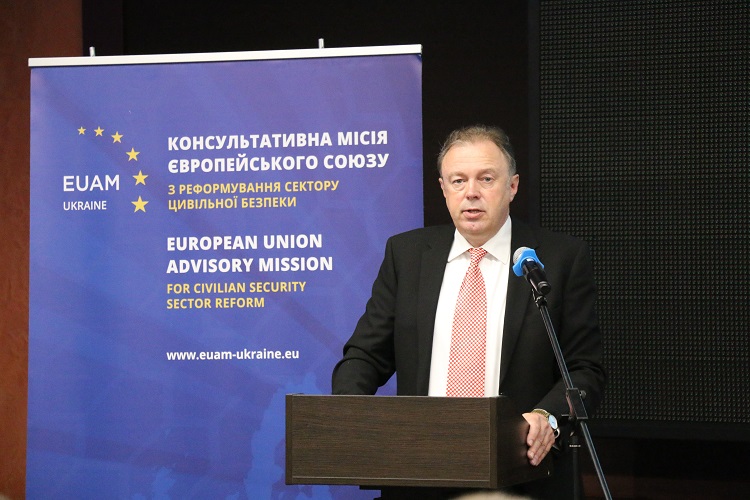 Timothy Shilston, EUAM Senior Advisor on General Policing, opens the Conference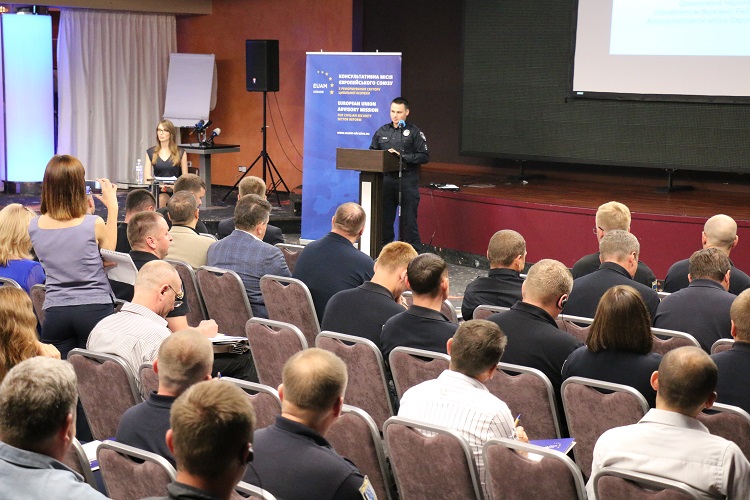 Oleksiy Biloshitsky speaks about the Patrol Police's plans to reduce road traffic accidents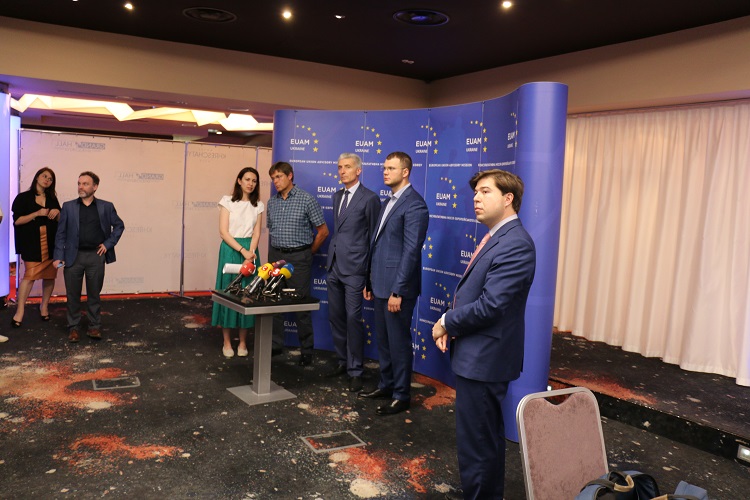 Press briefing given by Andy Udall, Ihor Didenko and Vladislav Kryklii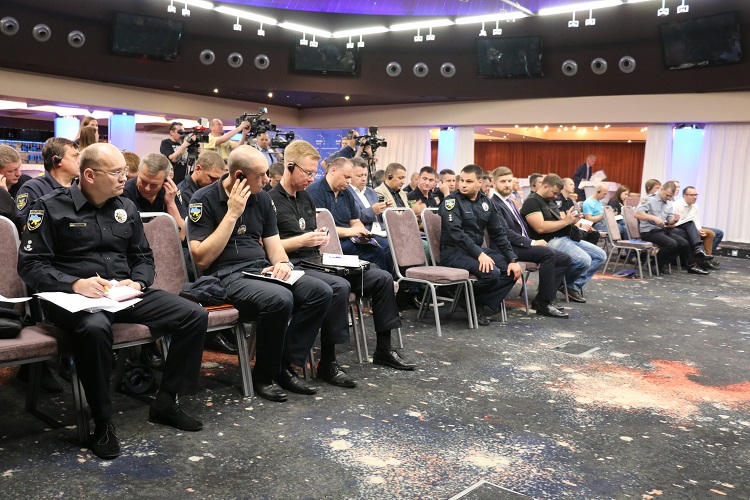 Participants at the road traffic safety conference