1 million UAH equipment donation to enhance public communication of Ukraine's border guard service
October 19, 2017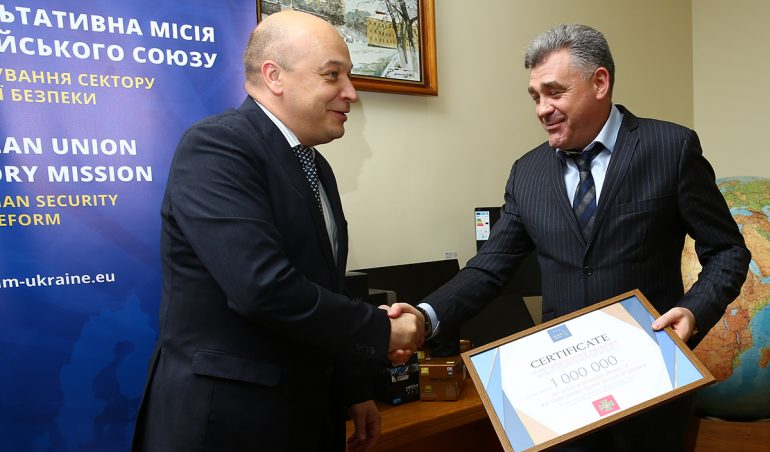 At a ceremony in Kyiv today, the European Union Advisory Mission (EUAM) handed over €33,000 (1 million UAH) worth of equipment to the State Border Guard Service – to contribute towards improving the agency's communication capacity. In front of media, EUAM's Head of Mission Kestutis Lancinskas told the Head of the SBGS, Mr Petro Tsyhykal, that EUAM was delighted to be supporting the agency's public communication activities.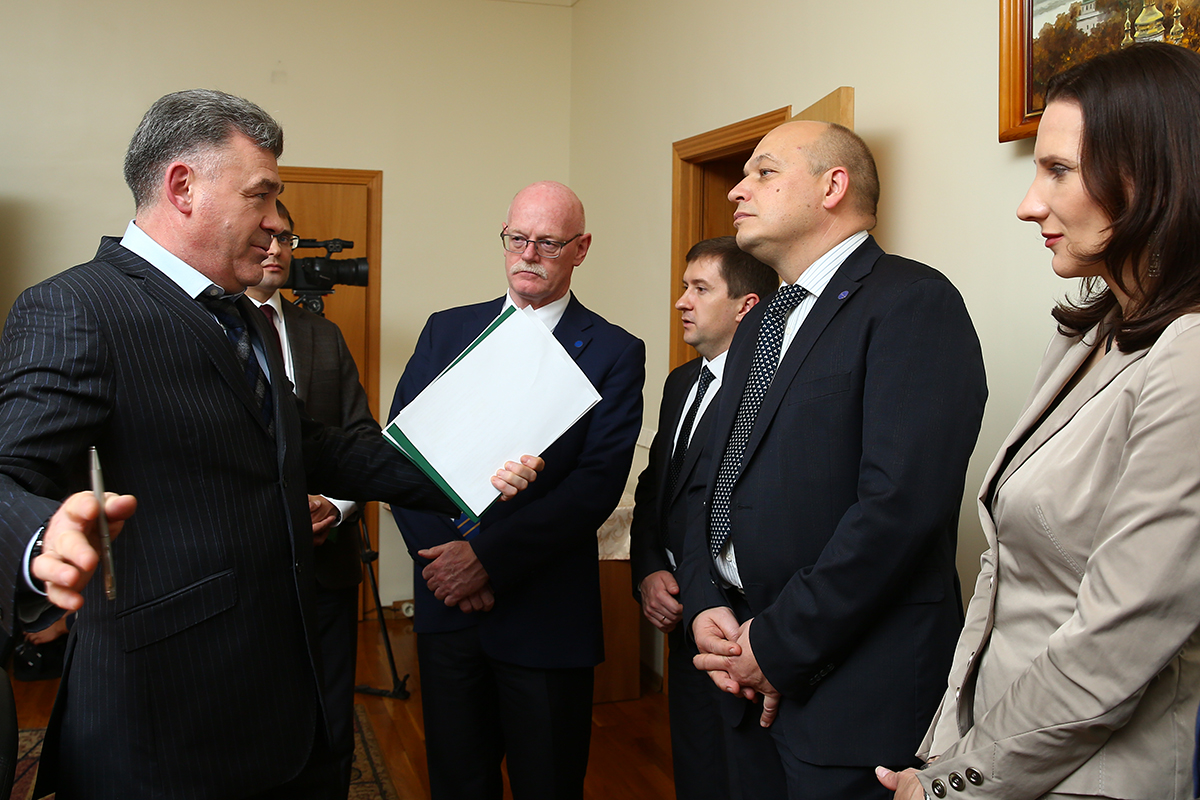 "State agencies have an obligation to be transparent and to explain to the public how they work," said Mr Lancinskas, "and this is particularly true for border guards, whose work by definition involves direct interaction with the public. The border guards are unique in how they communicate both to Ukrainian and international members of the public, giving visitors their first impression of Ukraine at land borders and airports."
Today's donation included desktop computers, laptops, PC tablets, and video and photography equipment that SBGS press offices at both central and regional levels will now use.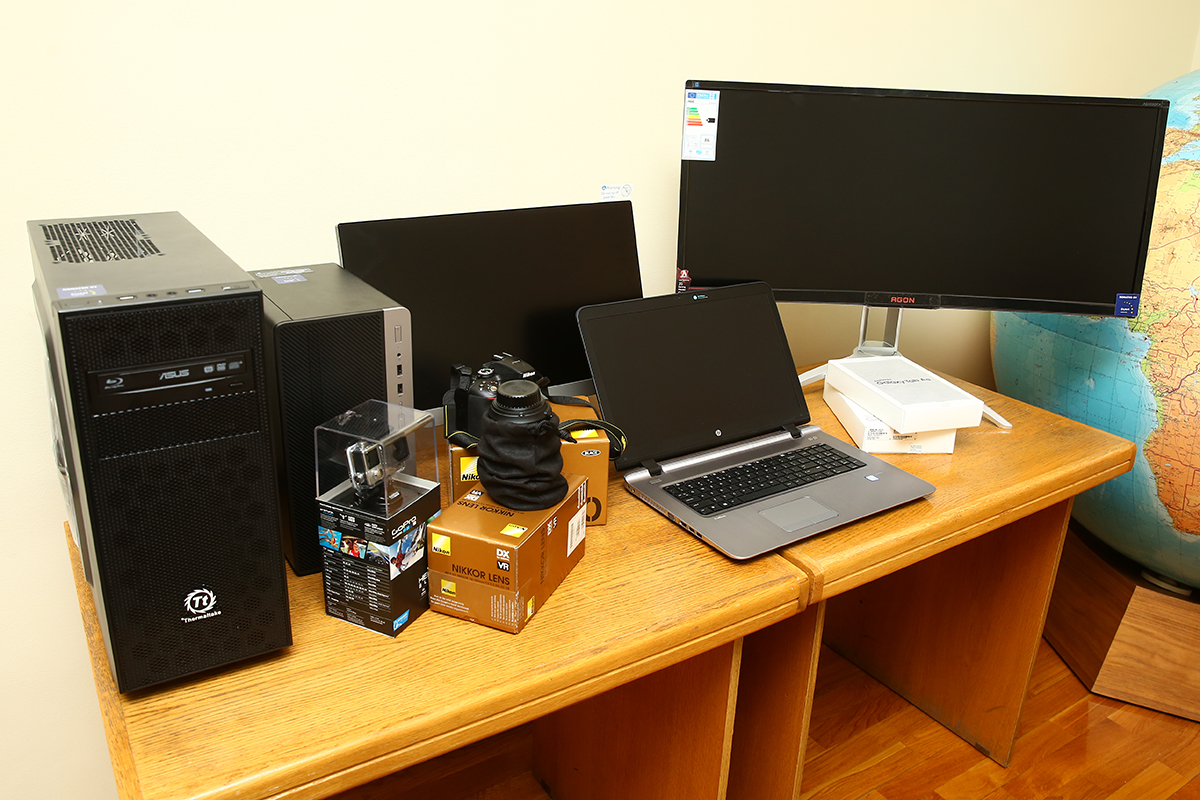 "SBGS continues systematic reforms as part of Ukraine's civilian security and defence sector reform", stated Head of SBGS Mr. Tsyhykal. "It was due to active participation and support by EUAM that we managed to develop and adopt SBGS Development Strategy 2020 in those difficult times for the service and country in general in 2015-2016".