Third Parliament – Civil Society Platform meets to discuss the impact of community policing on reform in Ukraine
April 22, 2016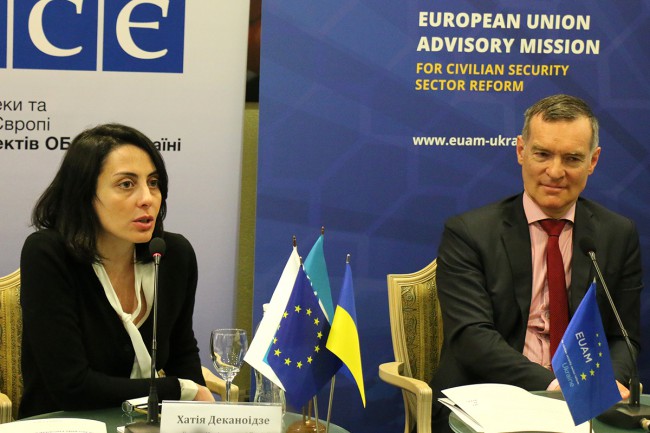 The Parliament – Civil Society Platform, which is a joint EU Advisory Mission (EUAM) and OSCE Project Coordinator in Ukraine (PCU) initiative designed to encourage open and inclusive dialogue among key stakeholders in the reform process in Ukraine, met the third time today to discuss the topic of community policing. Community policing is a relatively new approach in Ukraine, but has the support of the National Police of Ukraine (NPU), the Ministry of Internal Affairs (MoIA) and the international community. The topic of discussion was how community policing can be applied in Ukraine as well as the EU experience.
Opening remarks were given by the Chief of the NPU Khatia Dekanoidze, the OSCE PCU Ambassador Vaidotas Verba and the Deputy Head of EUAM Hugues Fantou. The Forum was attended by parliamentarians, experts, scientists, government officials, NGOs, journalists and civil society representatives from different regions of Ukraine.
Community policing emphasises that police officers are themselves citizens who are members of their community. The police are paid to protect their community and as such the most effective policing model is one that strengthens the links between the police, the public, elected representatives, local authorities, social services, employees of public bodies (for example teachers, hospital workers etc.), religious leaders and others.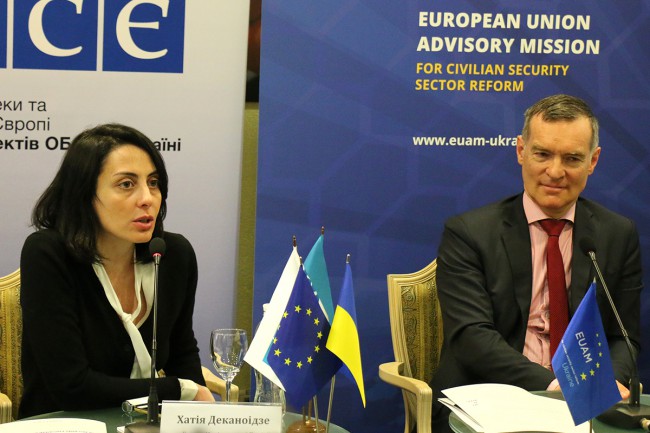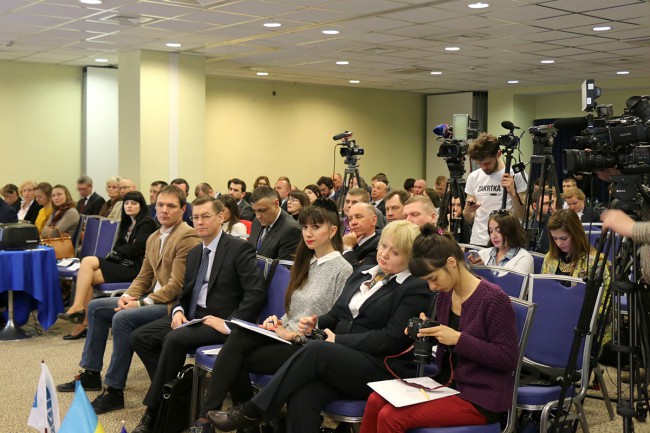 "It is very significant that community policing has received such high level support in Ukraine and I would like to thank Ms Dekanoidze for participating in today's event," said Mr Fantou. "Community policing is one of the five priorities in our new mandate. We have already implemented a training programme with the NPU on the subject of community policing and are in the process of drawing up further projects."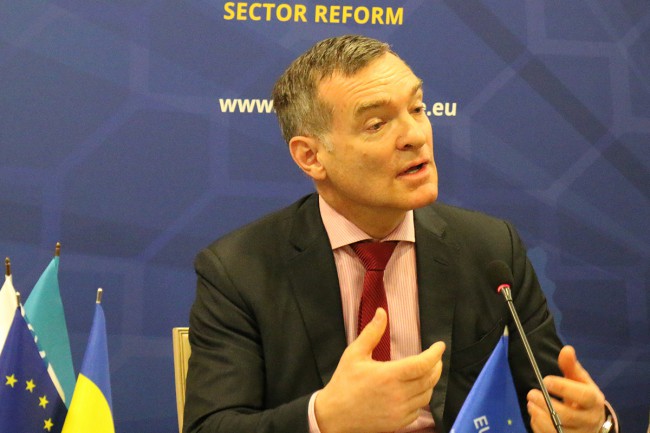 "Crime response on the ground cannot be ensured by police forces on their own, the police should seek the involvement of other institutions and local people to ensure order and security, persuading the community to share a burden of responsibility for quality of life in the neighbourhoods," said Ambassador Verba. "Lawful citizens in turn should have a possibility to control the work of law enforcers, policemen should be ready to hear people and act in line with their needs and the law."